Q1.I'm afraid this question is rather basic but for urology, what ailment is the most common?
The most common is cancer of the kidney, bladder, and prostate.
Next would be prostatic hyperplasia, urinary disorders, and urinary tract stones. It is said that 1 in 6 men have had urinary track stones. For women, it is 1 in 15 so more than twice the number of men have this ailment than women.
When people think of urology, many associate it with sexually transmitted disease or STD, however only few people consult urologist for STD.
Q2.So it seems there are more men's aliments. What about women's ailments?
Overall, there are more male ailments however, there are ailments particular to women. Representative of this is pelvic organ prolapse. This is a disease where internal organs fall out through the vagina caused by weakened muscles. Acute cystitis is also also highly prevalent among women.
In the area called Urogynecology*2, (also known as Women's urology), we treat pelvic organ prolapse, urinary incontinence, frequent urination, and aliments covered by both urology and gynecology. For many women, giving birth to a child causes them to have urinary incontinence. But problems concerning the "bottom" are embarrassing and it is difficult to talk to people about and so many patients do not go to receive medical attention. However, urinary problems are a great concern that directly affects QOL (Quality of Life). In fact, there are people who give up ongoing out or traveling because of this. This area tries to improve this condition. This still a minor area but it is rapidly gaining a familiar presence.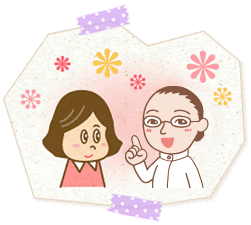 *2:Urogynecology is a word coined for the combination of Urology and gynecology.