Q1.The private parts are sometimes itchy or sore, or have an odor even though I keep cleanliness in mind in my daily life. Why do these problems occur?
These days more and more women visit the obstetrics and gynecology department about their itchy, sore, and odorous private parts. These problems have something to do with the contemporary woman's lifestyle. Since a woman's vulva is wet with vaginal secretions, these problems are more likely to occur if that part is sealed with tight pants or tight lingerie for a long time.
Q2.I can imagine why there might be an odor when my private parts are constricted, but why does wearing pants and tight lingerie lead to problems such as itching and soreness?
First, your clothes and pantiliners may sometimes rub against your skin and mucous membranes to cause itching. Normally, a fixed number of naturally occurring (note) microorganisms grow inside a woman's vagina. These naturally occurring lactic bacteria are called "Doderlein's bacillus", and are found inside the vagina of those who ovulate and have periods. However, harmful bacteria, such as intestinal bacteria, gardnerella vaginalis, and staphylococci can grow inside your vagina if you seal your private parts.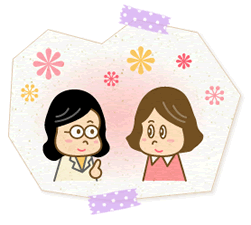 (Note) "naturally occurring":
Non-pathogenic bacteria that grow in stable conditions in certain parts of your body, such as the skin's surface, the inside of the mouth and throat, and the lumen of a large intestine These bacteria are naturally occurring in these parts.