The Standard Pictograms can be used by anyone.
Please follow the "Guidelines Regarding Use of Pictograms" when using the data.
Because of the rapid increase of foreign tourists visiting Japan, our industrial association decided on and published the "Toilet Operation Panel Standard Pictograms (picture symbols)" with the goal of "a toilet environment that anyone can use with confidence" in January 2017.
These main 8 category pictograms will truly be beneficial for people using toilets in the future when not only used by the members of the industrial association for their products but when also widely adopted for products by domestic and overseas manufacturers.
For this reason, we have released these pictograms to be downloadable.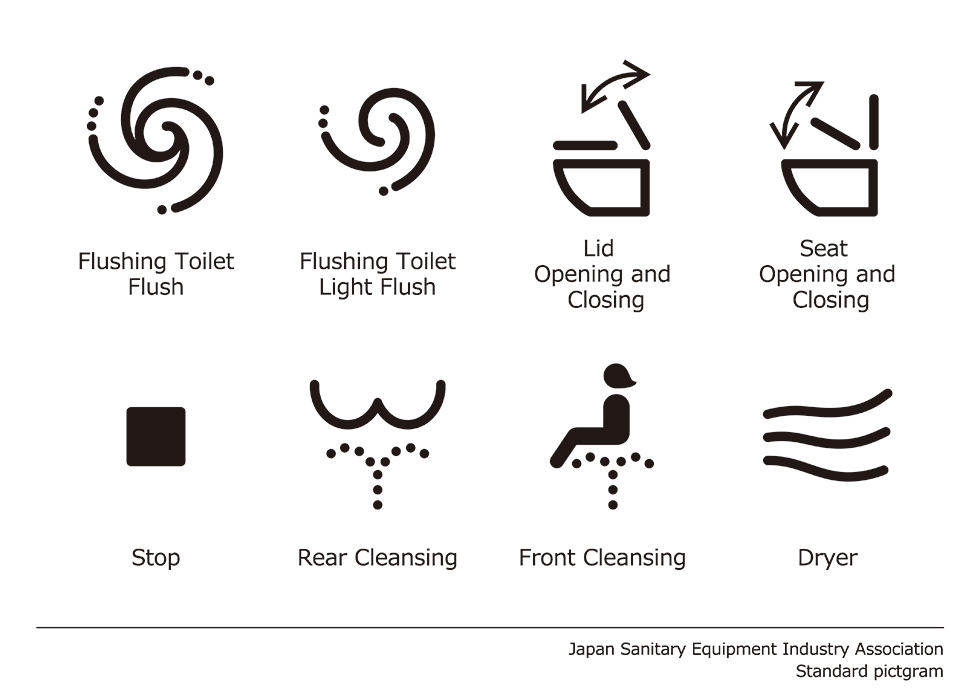 Regarding Downloading Data
Please confirm the "Guidelines Regarding Use of Pictograms". Data for Illustrator, etc., can be downloaded after the guidelines have been confirmed.